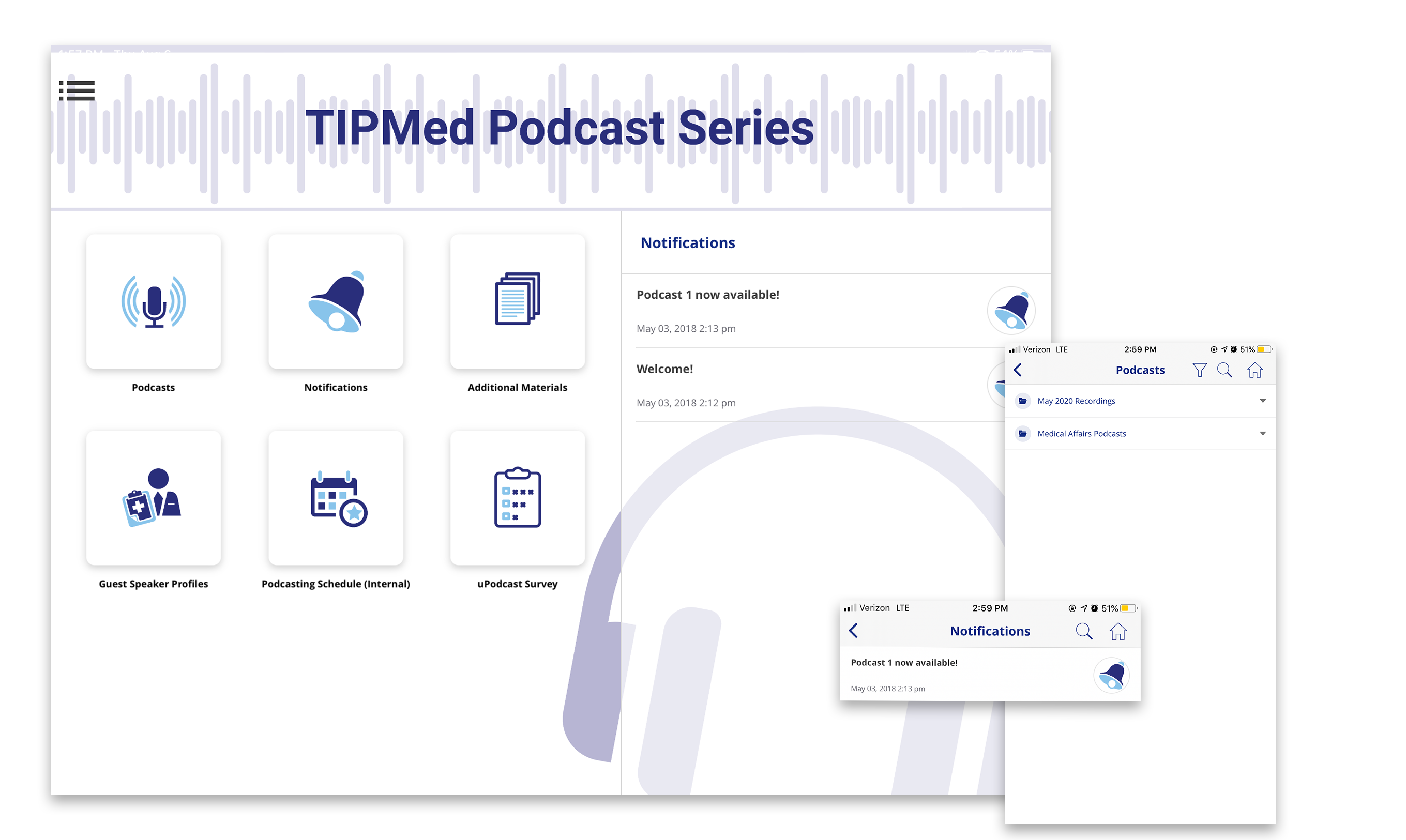 Podcasting has become a popular and increasingly accessible avenue companies are using to release information to their employees, whether with trainings, webinars, data review, or just casual conversation among colleagues. Regardless of the topic, it's a great way to learn on the go. 
TIPMed can help bring your podcasting goals to life, handling all production needs, from platform creation to recording and scrubbing your recordings. Leave it to us to  help you deliver a product you're proud to share with your audience!

Want to create a podcast without all of the nitty gritty post production work? Let the TIPMed Team handle that for you. From start to finish, our team can help with podcast platform creation including pre-podcast prep, picking a podcast jingle, recording your podcast and mixing the recording to deliver a clean final product. Whether it's scripted or a casual open conversation, we'll provide tips and guidance during the podcast recording to make the process a smooth one.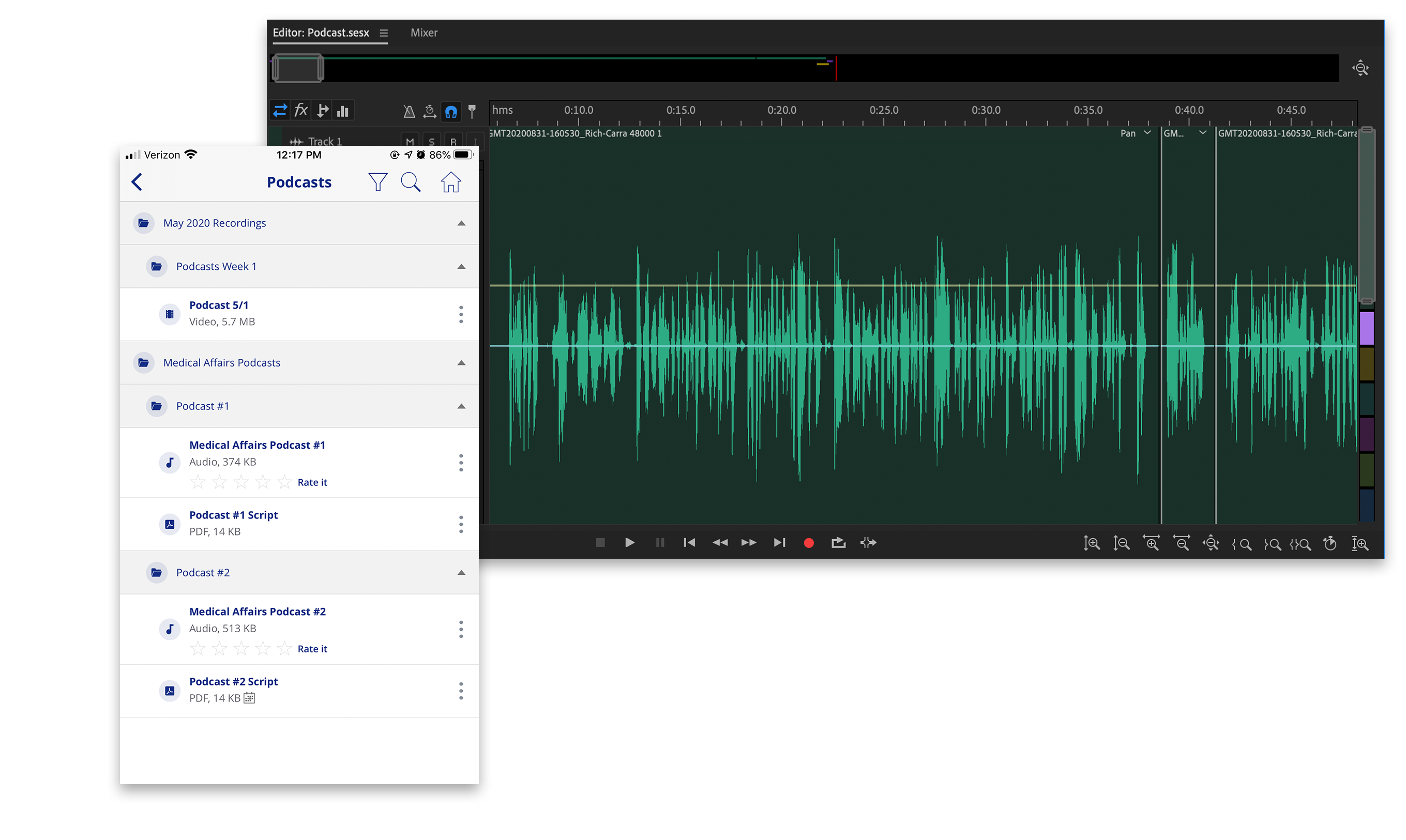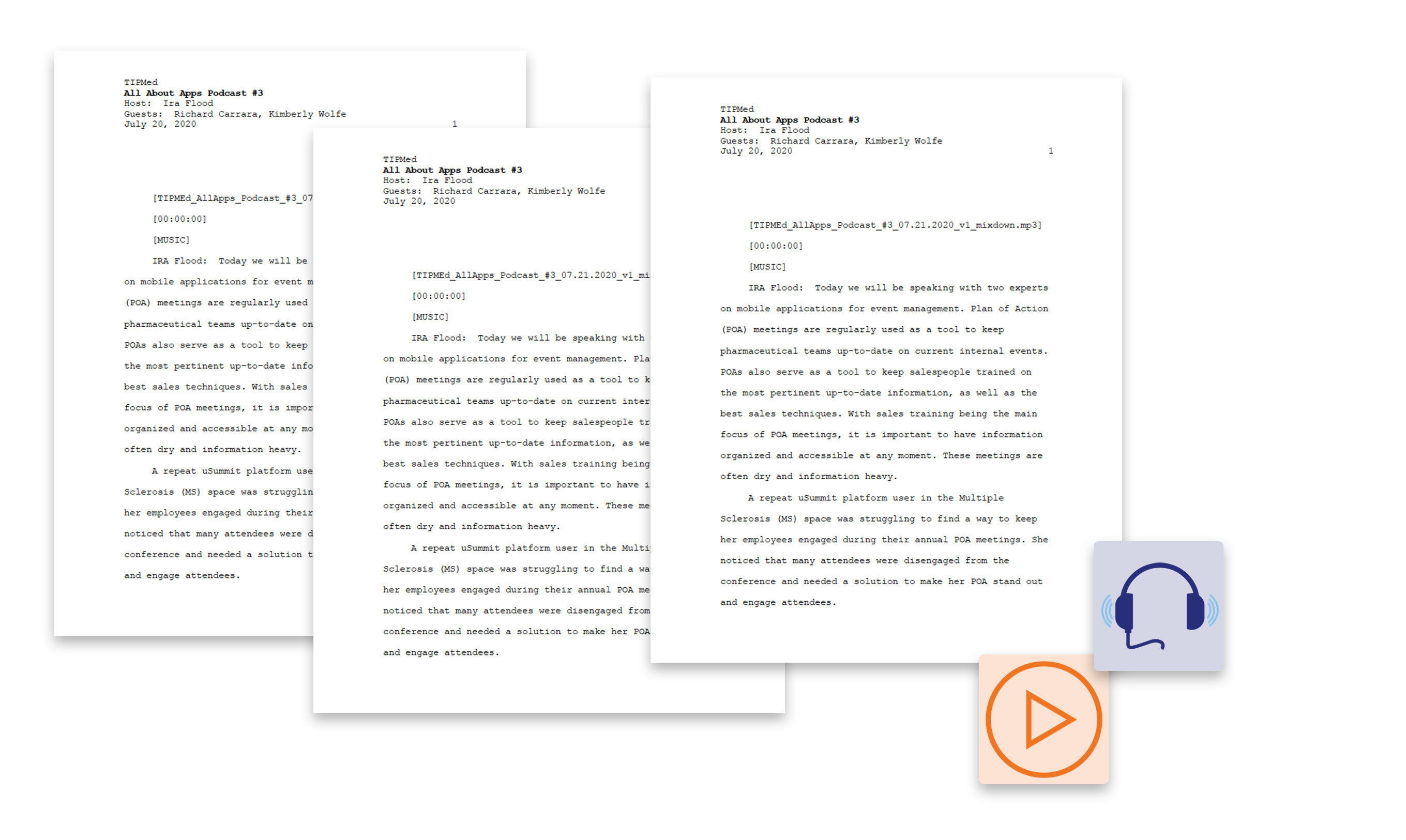 Need to send your podcast out for approval, or just need a second opinion? Transcripts make it easy for the listener to get a deeper and more precise view of your content, and ensure all is in line with legal, or even personal requirements. Just let the TIPMed Team know, and we'll include a transcript with your podcast. 
Getting your content to an audience is the most important part of choosing your podcasting platform. Your main goal should be to:


With the uPodcast platform we can easily house your podcasts, along with any supplemental materials that could be helpful for your listeners. Each piece of content can be "Rated" on a 5 star system and can collect feedback, plus we'll send push notification alerts for new content to keep users constantly engaged and informed on your latest podcasts. We understand that not all content can be shared, so we give you the option to allow sharing on any individual piece of content, that way confidential information stays confidential.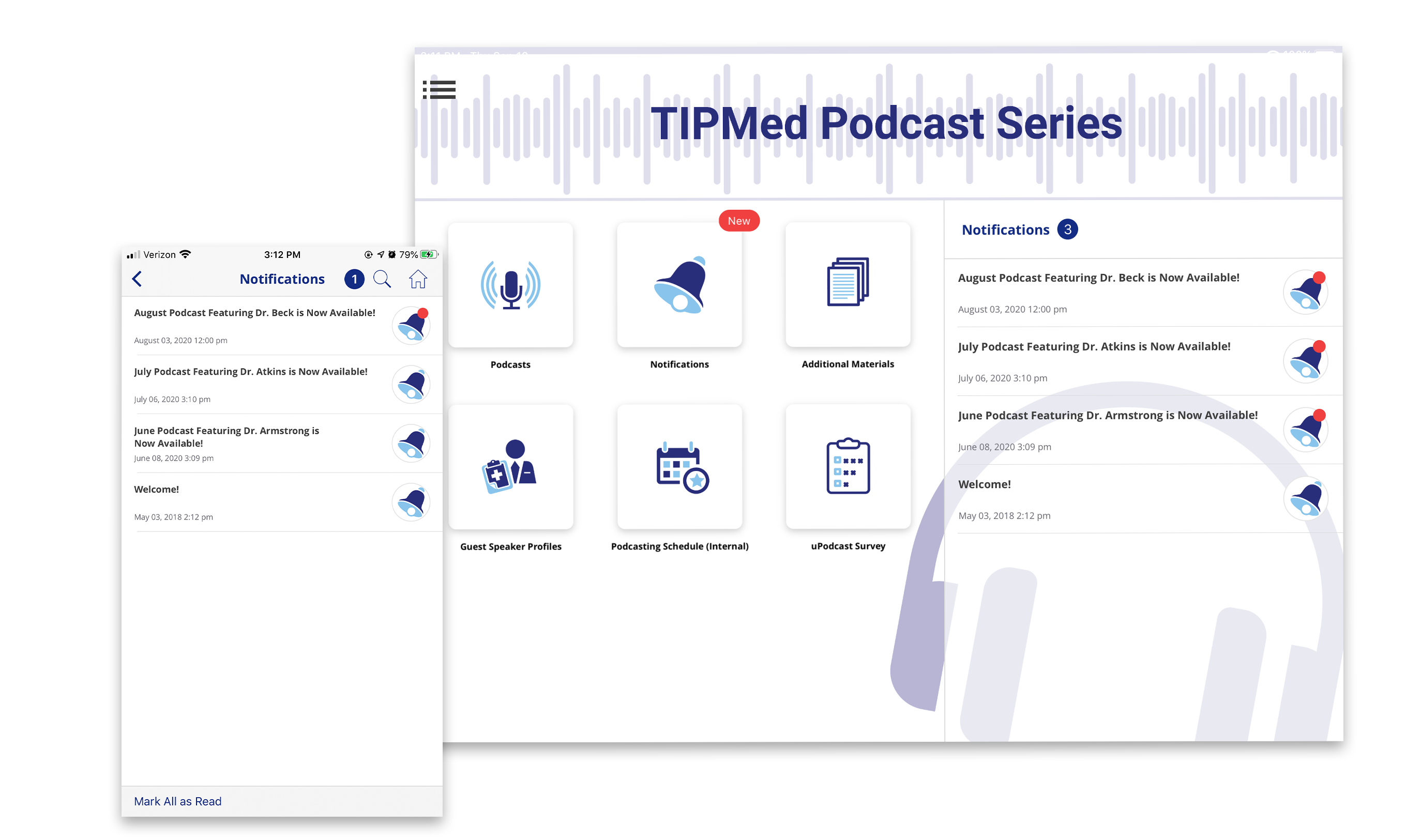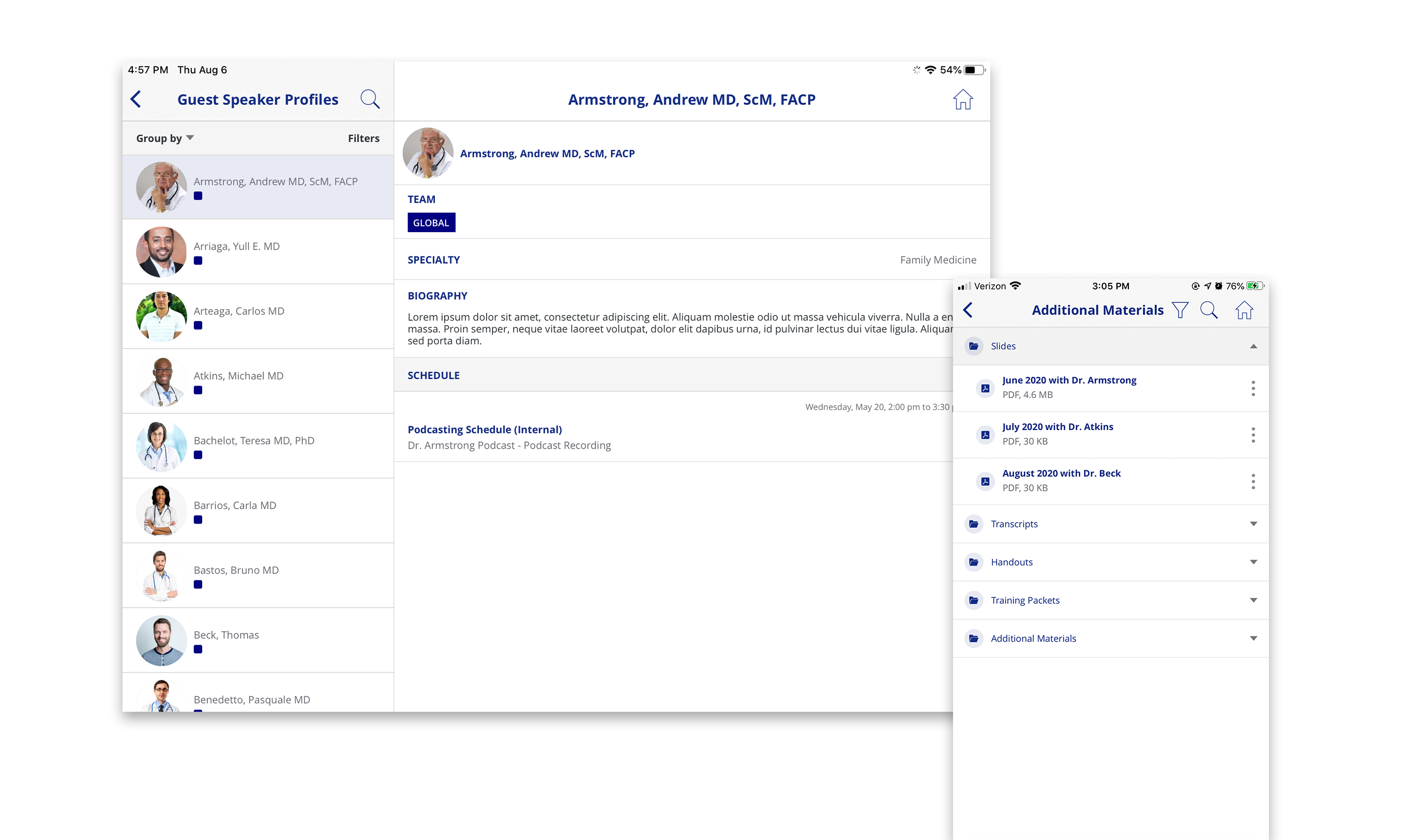 The uPodcast platform doesn't have to JUST be for podcasts, you can also include any supplemental materials that might be helpful for listeners to view before, during or after listening, this could be presentation slides or handouts, a publication or article discussed during the podcast, or even the podcast script for listeners to read along with. All content has the option to include the 5 star "Rating" functionality and native device "Sharing" functionality. These options ensure you're capturing all feedback needed, and give users the option to spread the word on your platform!
In additional to supplemental materials, you'll also have the opportunity to house profiles for your team, or guest speakers in case your listeners want to learn more about who they're listening to.