One Platform
End to end event management
We're proud to provide our clients with solutions for any Pharma event, any time. As an event management partner, our goal is to provide you with a useful, convenient product that we'll manage from check-in to closing remarks, and beyond.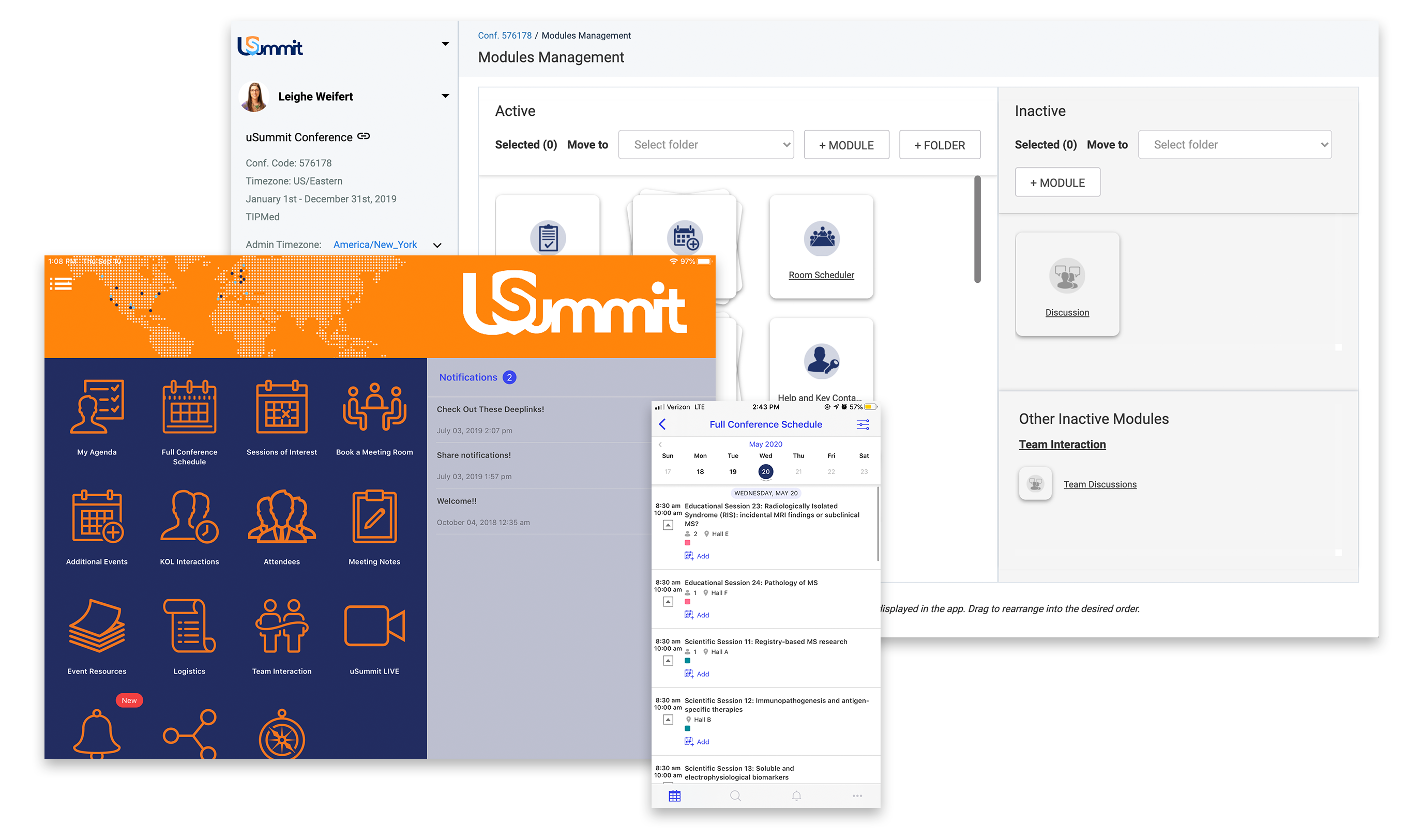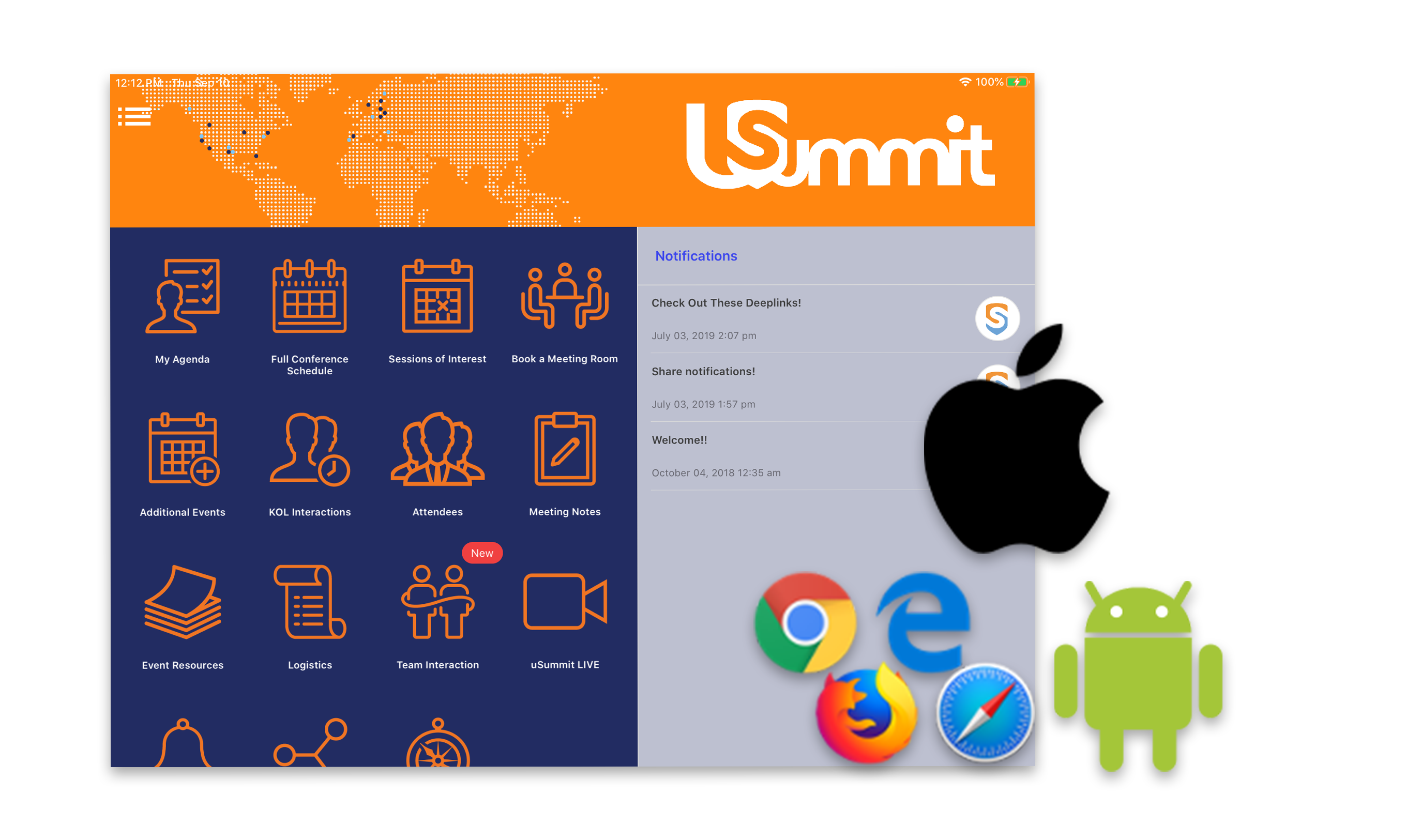 uSummit is the brainchild of TIPMed,  an independent digital powerhouse known for delivering forward-thinking solutions to the Pharma industry. As long-standing experts in effective healthcare solutions, what we care about is driving digital innovation by fusing healthcare with emerging technologies–and we know how to do it.

We are passionate about Pharma and Pharma only. We are using our expertise and experience to make a lasting difference in the field by building a better future through the power of technology.
We've streamlined our client's registration process through the use of uSummit as not only a meeting app, but also as an end to end registration service. Not only can we provide registration services, but badge printing while on-site for all of your attendees. All registration information can be connected directly to our uSummit app as well, and easily accessed at any time. No need to worry about juggling multiple costly vendors, you can have an all in one with TIPMed.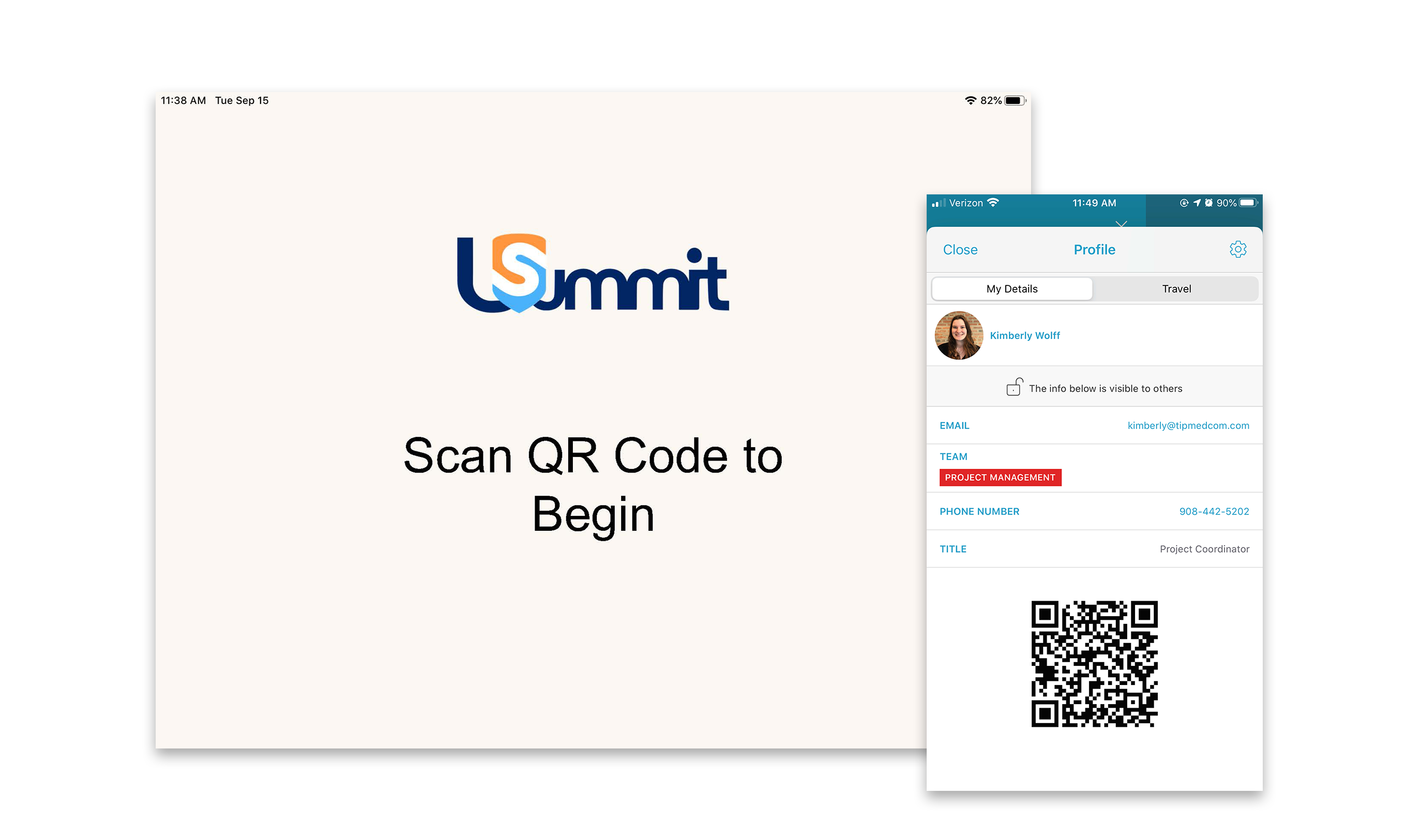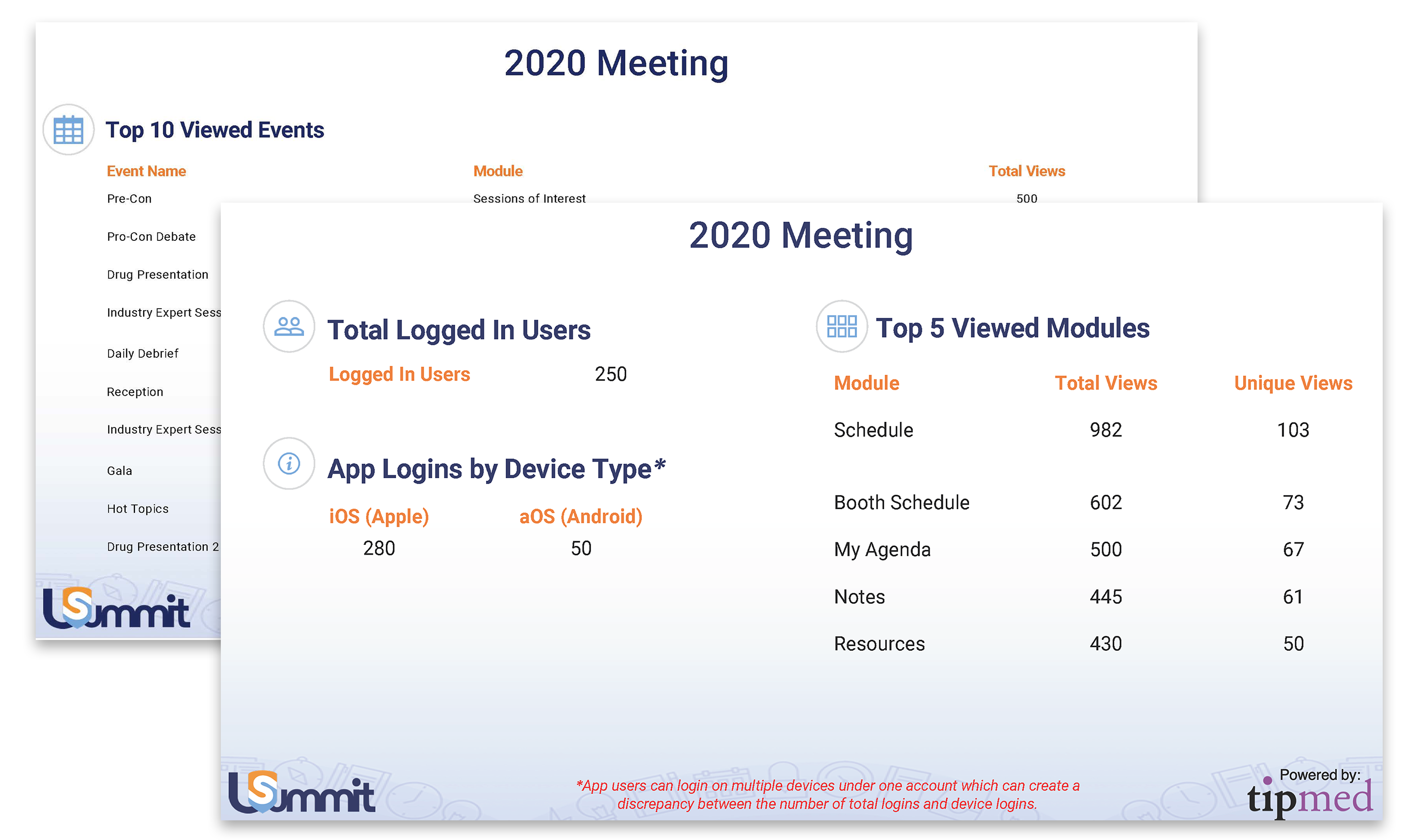 The end of your event is just the beginning of what comes next. We'll be tracking everything, from attendee logins, to material downloads, to which events were clicked on, and MUCH more. Once your event ends, you will receive a comprehensive report of event analytics from your dedicated project manager.
A common issue we've discovered many Pharma professionals share is difficulty capturing HCP information in an efficient way due to the fast-paced nature of conferences. environment.  Wouldn't it be nice if you could capture all the information you need from a HCP badge and store this information in a secure database?? You see where we're going with this…
Thanks to key insights from our clients, TIPMed developed a way to pair existing uSummit functionality with new internal processes to allow clients to capture HCP information at a conference and store it in a proprietary KOL Relationship Management System (KOL RMS). In addition to capturing and storing the information, TIPMed provides clients with an Excel export of all information captured.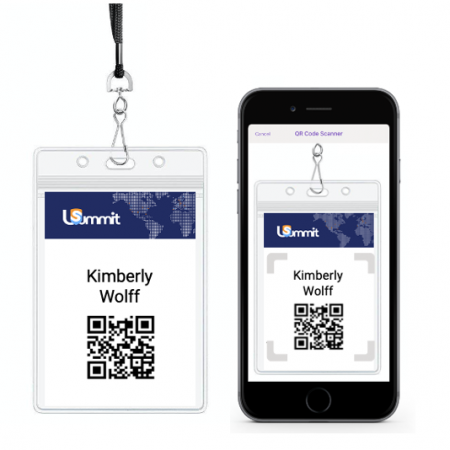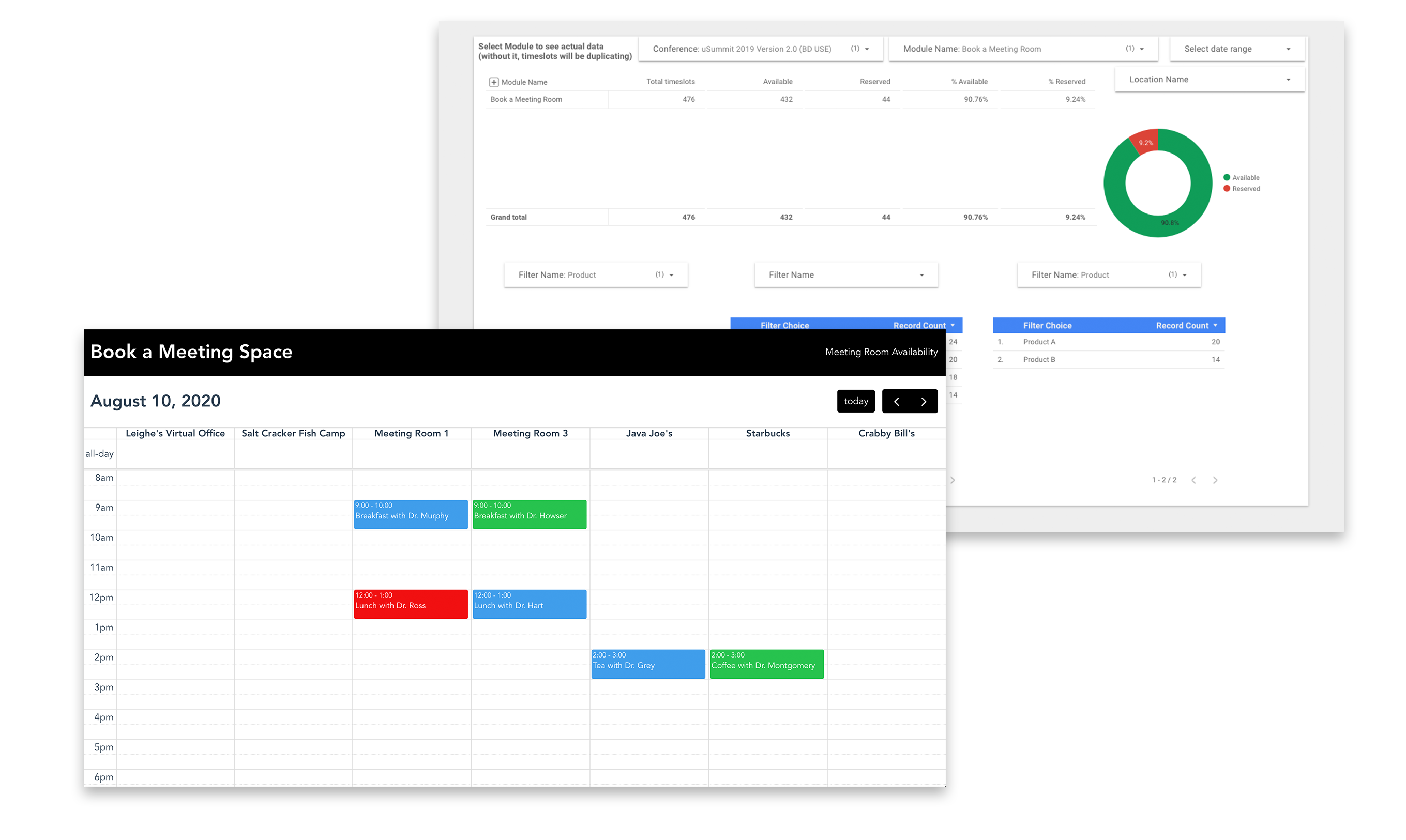 Metrics for Room Scheduler
One of our "fan favorite" app features is the ability to allow users to book meeting rooms directly through the app. And after a meeting ends, the information about those bookings is among the most sought after client insights.  Good news: we've got everything you need! We're able to provide you with specific analytics for your bookings based on the unique information YOU choose to capture. Curious how many rooms were booked for HCP meetings? Check. Want to know which teams booked which rooms? Check. We'll get you numbers and data quickly and in an easy-to-follow format so you can drop it right into a presentation, no sweat!
Schedule Pull/Keyword Search (data analysis)
Full Conference Schedule Pulls provide clients with complete conference schedules in a user-friendly Excel format for easy sorting, highlighting and assigning sessions. We consistently get feedback that this format serves as a welcome alternative to having to sort through the congress website to view information on each session.The schedule pull natively includes the following information, and key fields and filters can be added by request:


TIPMed also pulls full text abstracts, which are uploaded and linked to corresponding sessions within the app for easy viewing and downloading. Your project manager can also perform keyword searches upon request, allowing you clients to view a more curated set of data based on for the organization of key sessions of interest