Not Just a Meeting App
Year Round Communication
Keep your colleagues informed and connected in one place. Utilize document sharing for slides, training videos, and newsletters. Send push notifications with the latest updates, view organizational chart or go live with streaming videos that users can watch in real time. Get everyone engaged and garner useful feedback with group chats, polls, rating documents, quizzes, gaming, and more.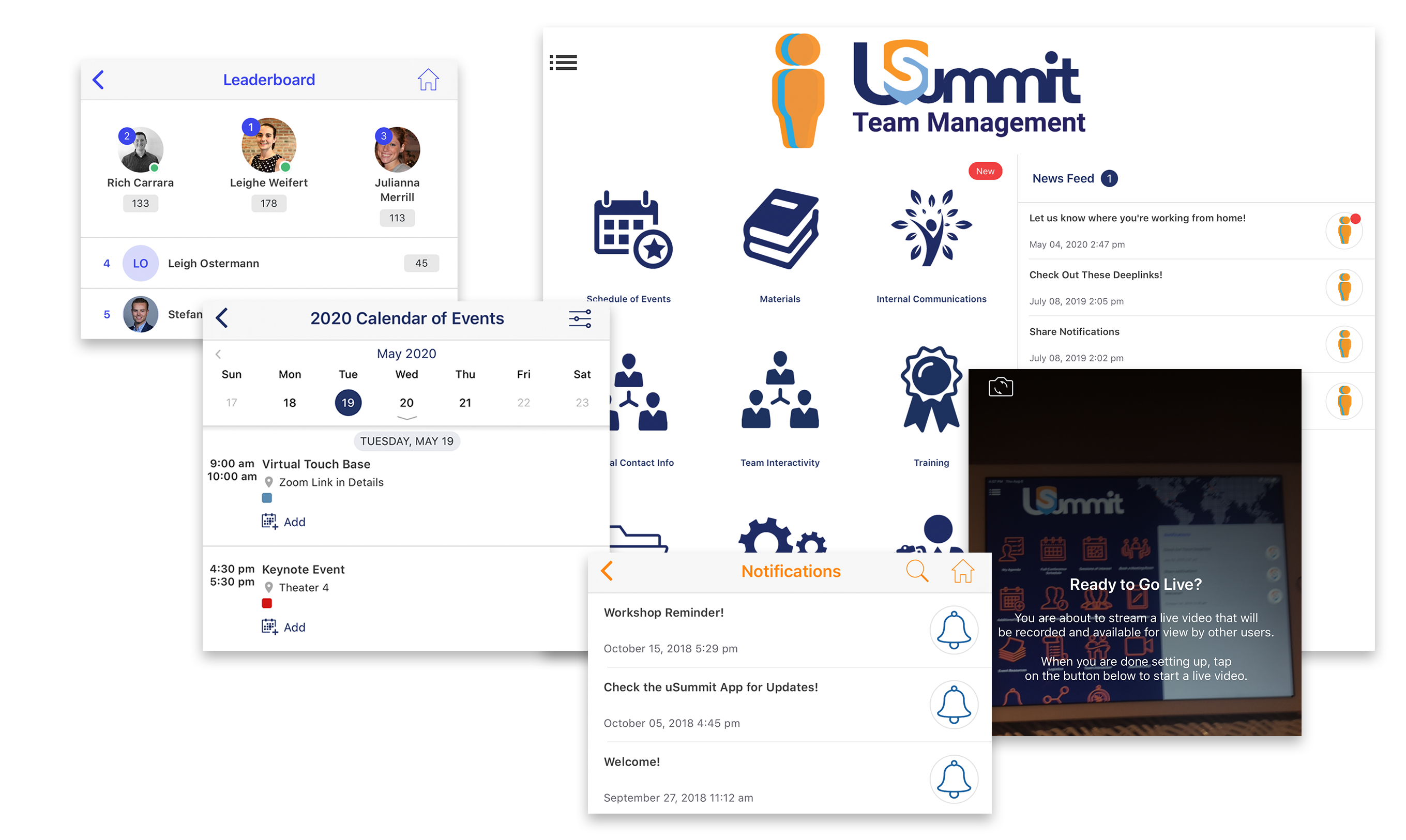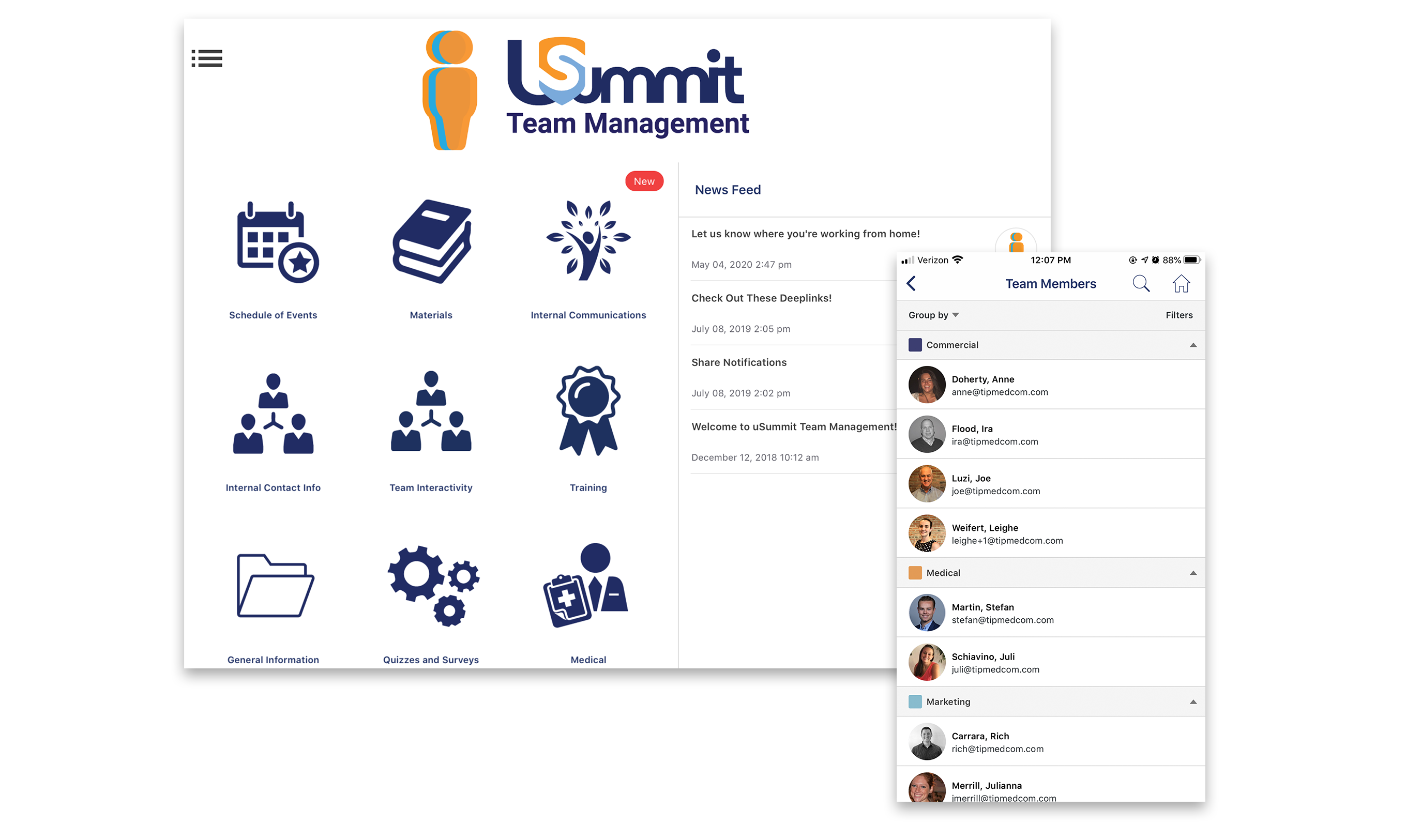 Suit Multiple Team's Needs
 Different teams, different needs, one platform. Our fully configurable dashboard allows admins to restrict icons and content to specific individuals and groups. This ensures all users only have access to the content they're supposed to see.
Having mobile access to documents and materials is no longer optional. We'll house all relevant slide decks, PDFs and other materials, making them available to be downloaded for sharing and offline access when—and where—you need them. Encourage engagement via podcasts, live streams & videos. Materials can be shared directly through the app!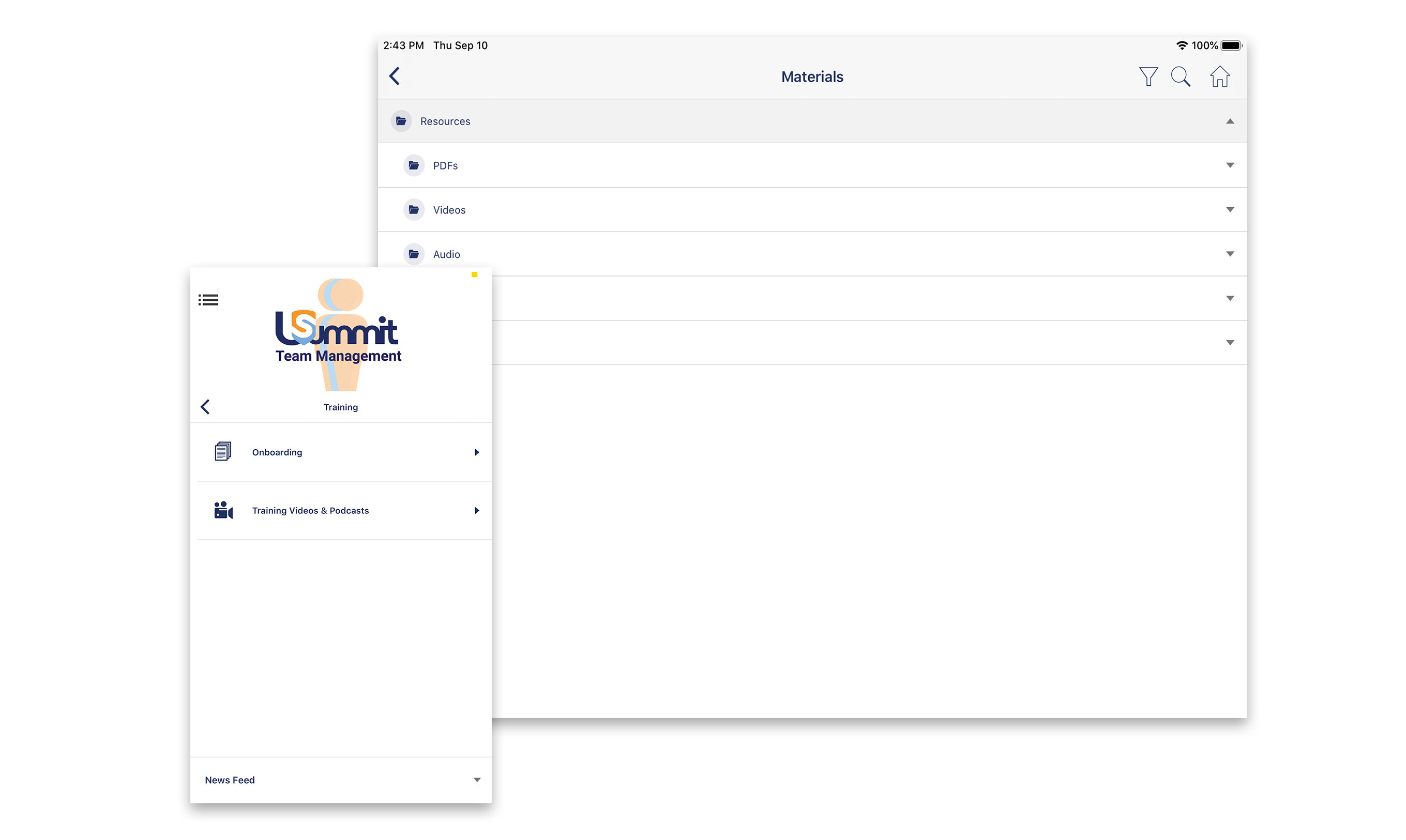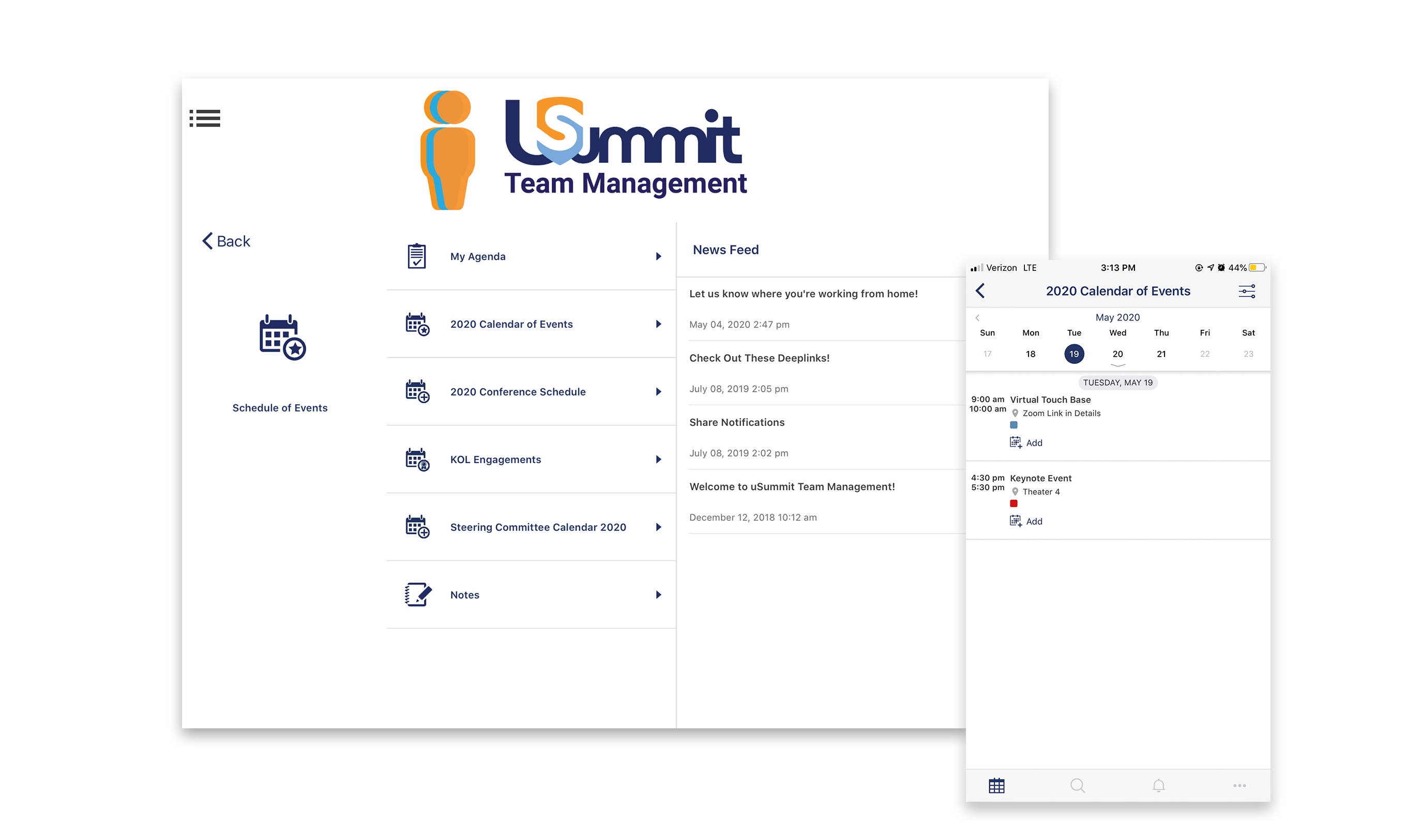 Keep track of all the year's meetings for congress planning, sponsorships, national meetings, POAs, trainings, and anything else on deck. From there, you can pull out specific events from the calendar to create your own agenda of the key events that matter to you.
Expert Project Management Support
A dedicated project management team will work with you to build, maintain, and keep your app optimized full-time. We will provide targeted design and organizational suggestions, map out year-long timelines, manage all of your content requests, and provide a communication plan to maximize your platform. Whatever you need, you're covered!